You are welcome to join our Sunday morning services, which will be streamed live on our YouTube Channel. Direct links to the streams can be found below:
Morning (11am): Feeding the 5,000
On Sunday morning we are in Mark chapter 6 and the feeding of the 5,000. Is this about a miracle or trusting in Jesus?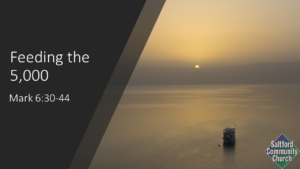 Evening (6pm): Turning negatives into positives to give God pleasure
In the evening we return to Philippians 1:27-30 and part 2 of "Living a life that God will delight in."